Ecology unit: stained glass tree installation, endangered animals/insects & bird song project
In 3rd through 5th grades, students learned facts about global warming, watched a video on Danish-Icelandic artist, Olafur Eliasson's,  Arctic Ice in Paris, did a warm up drawing icebergs on the computer and made a faux stained glass tree installation in the cafeteria. They also created endangered animal and insect paintings and drawings to highlight extinction issues after watching Lucienne Rickard's Extinction Studies project in Tasmania where she drew extinct animals for over a year and then erased them in a poignant performance.  Older kids in middle school also made a mixed media project where they researched a bird on the Audubon website and added a creative song of choice.
Lesson Plan and Rubric
stained glass tree installation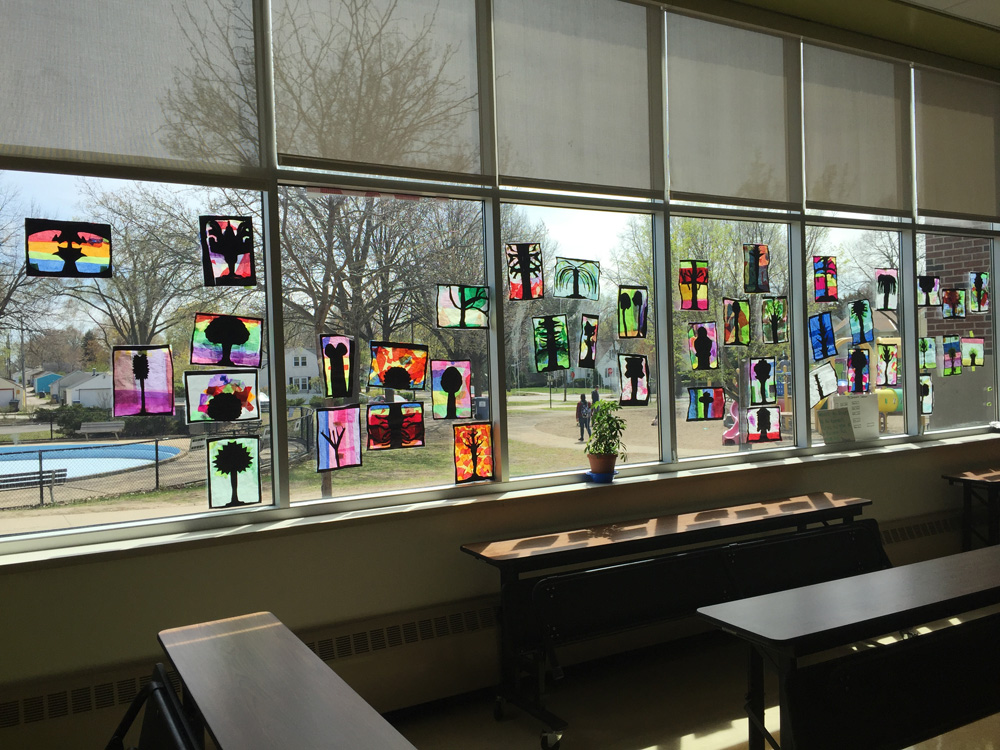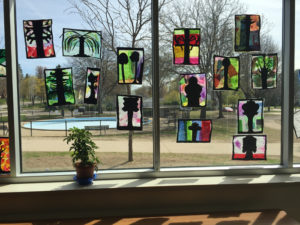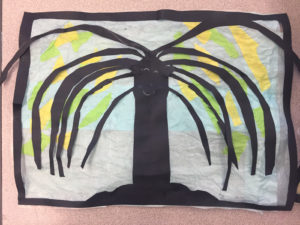 Endangered animals/insects
Students researched an endangered animal or insect and made a drawing or painting about that creature, using emphasis as an Element of Art. For the insects, they had the choice of using symmetry (after watching a video and linking it to their math projects) and folding it to make a surprise painting with tempera.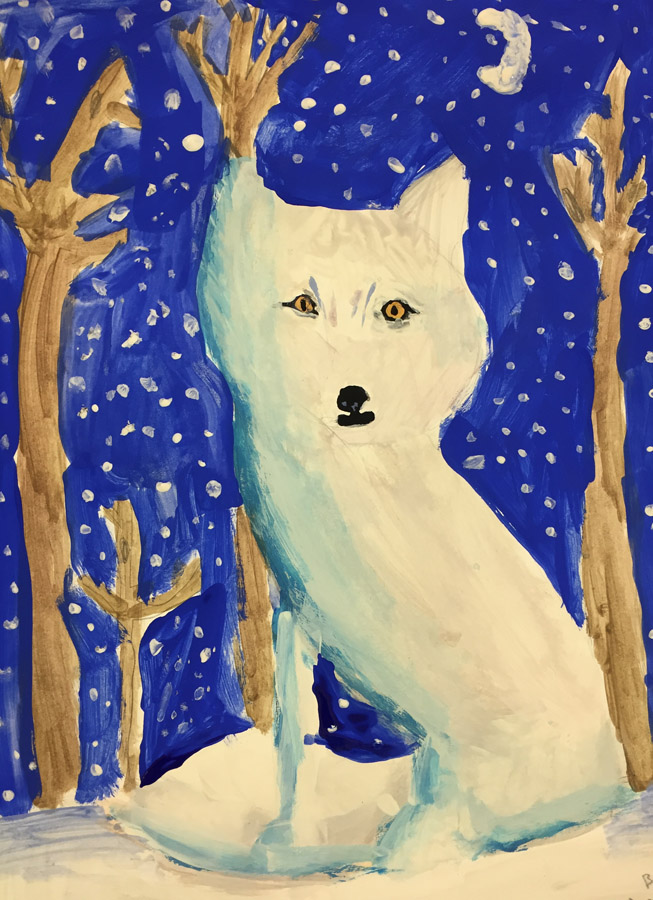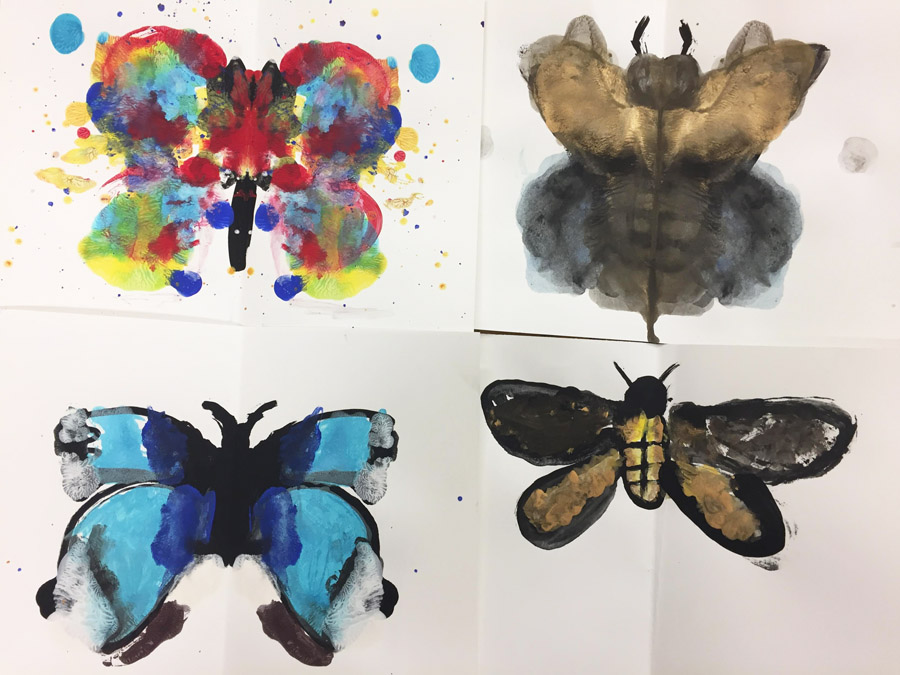 Birdsong Project
The kids in grades 3-7 first started by researching a bird on the Audubon website and answering some questions and adding a picture to their Google Doc.  Then they cut out and layered their bird using construction paper. In the background, they then added the habitat in that they researched and chose a song lyric to match their bird's personality and habits.