Paper mache sugar skulls

Kids in third grade made a painted, paper mache sugar skull after we learned about Dias de los Muertos in early November. Some told me about their personal experiences with this holiday and what that means to them.  We watched a video about the rituals and practices in Mexico and the purpose for the skulls by remembering loved ones who have passed.  This was a challenging process for them and we talked about learning from mistakes and how to work with 3-D materials.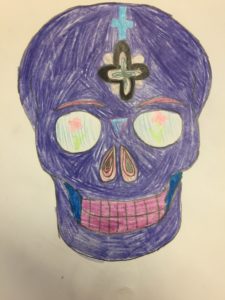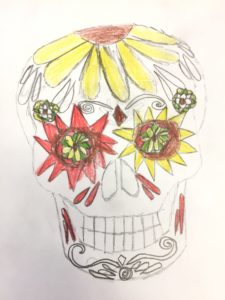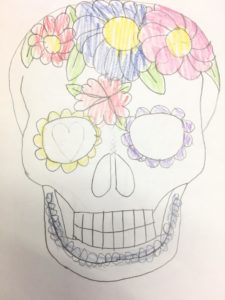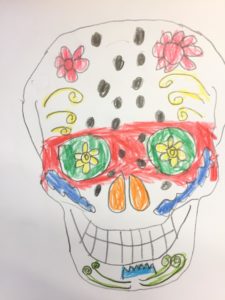 They started off by doing a worksheet on symmetry where they could decorate their skulls with the designs provided or come up with their own. They drew a couple more ideas in their sketchbooks.
We talked about symmetrical vs. asymmetrical balance.
They they dove into the hands-on process of working with celluclay, a type of paper mache. After that, they painted it.
The skulls