Block printing with vegetables
Second grade created prints in a unit on block printing and monoprinting with everyday materials found in their communities from the natural world.  They first tried block printing in tempera paint with onions, celery, green peppers and carrots.  They were working on getting movement into their piece as an Element of Art.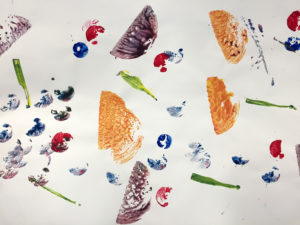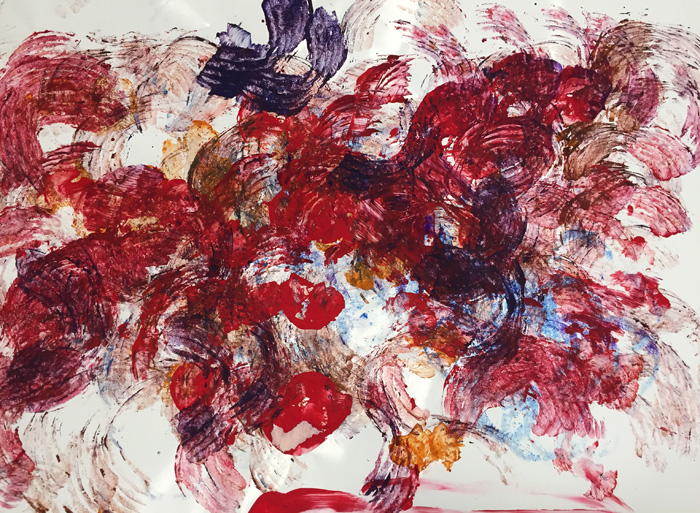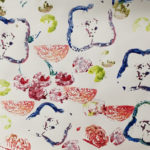 Contour line to prep for monoprinting on foam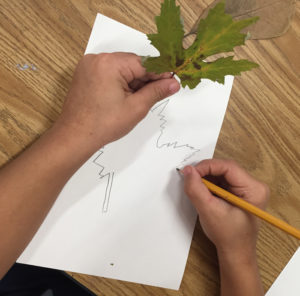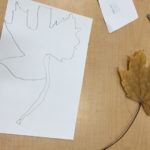 The kids drew a contour line after I explained that they should imagine themselves as an ant walking around the outside.  Then they cut out their drawing and traced it on the foam in pencil to indent it.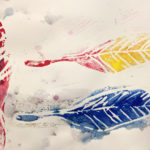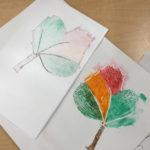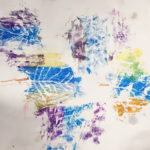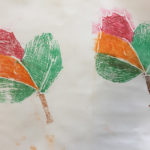 They added the leaf veins on the foam using observational drawing and then used markers to ink their plate and print on a damp paper.
Block printing their leaf plate with tempera paint
Students then applied tempera paint with a brush to their plates and stamped their leaf on the paper.