Batik Pennants & Banners with Toothpaste Lotion!
For the first Saturday Art Workshop that Colleen and I were co-teaching, we introduced a toothpaste-lotion batik lesson revolving around creating personal symbols of identity on a banner or pennant. Overall, I think our lesson went very well and the kids started working on the first part of drawing and using the lotion mixture on fabric after showing them the presentation on batik and a few artists working in traditional and contemporary styles. We could have been better with the routines of the class, since we came up with an opening and closing ceremony, like the Olympics, which we hope to carry out next time but the minutes passed too quickly.
We spent the first ten minutes getting to know the kids and asking them questions about their interests and hobbies, not only as part of the relationship building aspect of classroom management, as suggested in Michael Linsin's Classroom Management for Art, Music, and PE Teachers, but so they can feel welcomed by each other and find some common ground for their community. Since we talked to them so much and they were chatty, it was a stream of consciousness conversation and so we kept them on track with the activities by making suggestions and asking questions about the next step, as a kind of formative assessment.
Since we had a small class size, it was easy to have them go at their own pace. One was faster than the others and moved on to our extra activities. I think in a large class, it's important to explain all of the options at the beginning of class so people know what they can move on to if they finish early and for enrichment. It seems like it would be hard for the teacher to tell each person what to do next if they were busy helping others.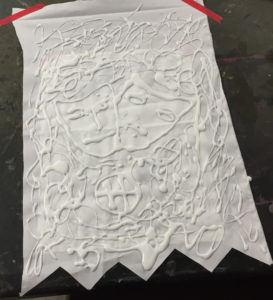 One important moment for me was when one of the girls was shaking up her batik lotion and doing a dance, which gave me the idea that we could have played music during that time to liven things up, especially on a groggy Saturday morning. It made me realize that the kids can give you clues about how to improve the lesson or ways to branch out with it, by bringing their own style to what was unfolding.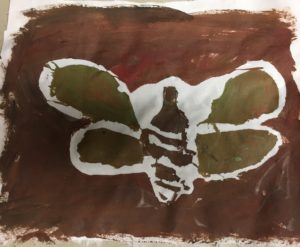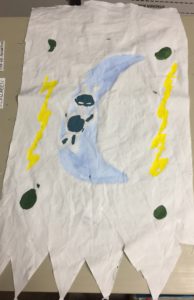 The other aspect that I think we need to work on a bit is clean up time. Having a workshop outside of a school context makes it a touch harder to get them to clean up.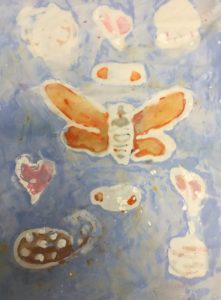 They also get so excited that they don't want to stop. Next time we can remind them to clean up 10 then 5 minutes before they need to so they're expecting it.